It ended not being as bad as we had anticipated, but our yard flooded a bit and we had small hail. Originally the weather report indicated that the hail would miss us, but we knew better than to not protect the plants.
Herbs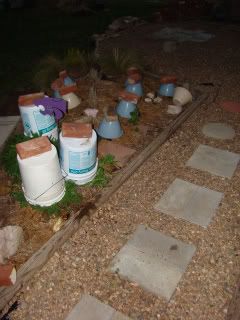 Not the clearest of photos, but you can see some of the small hail.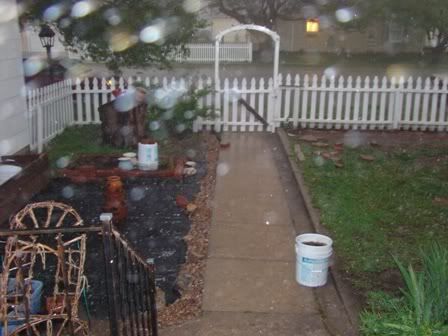 Looking south from the front of our house.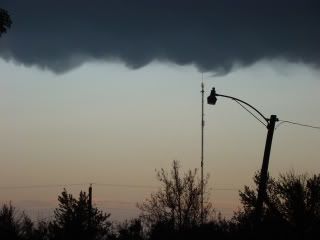 I thought this would show up better, but you can still see a bit of the hail, rain, and lightning.
This is after the storm had passed and headed toward Greensburg.