Houdini came home on Tuesday. My, oh my! Though he was extremely weak, he acted as though he was happy to be home. He looked terrible!
Today, I decided to share a few photos. I wish I could find a good "prior to the accident" photo of him, but no luck thus far. We asked the Vet to shave Houdini, because he looked as though he had mange. Because his fur was so matted, all he could do is lick himself bald in places. I brushed as much as he would allow, but he looked pathetic.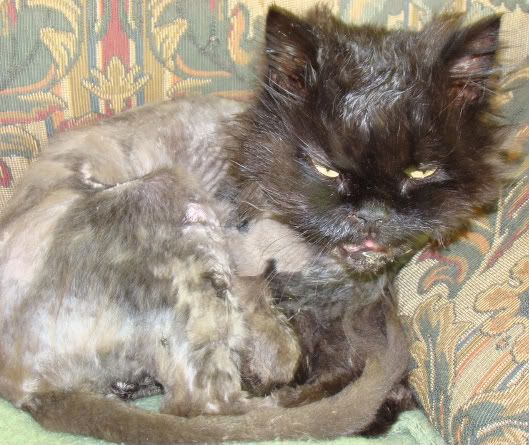 The upclose photo shows a bit where is jaw has been wired and where his tooth has been removed.